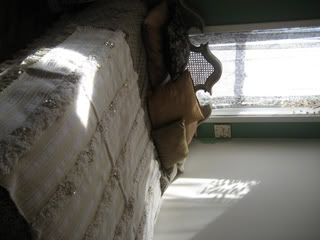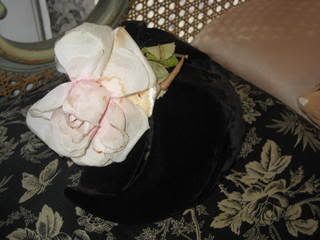 Now you all know. That is, those of you who have only seen my apartment on
Design*Sponge.
I never finished painting.
Inspired by Holly
from
decor8
, I now have a Moroccan wedding rug draped across my bed. Mine is slightly less luxe than hers, but I love it nonetheless.
I've also brought home this black velvet and silk flower headpiece, after a year of lusting. I've taken to wearing it while watching films in bed, with my mink collar, of course. Recent viewings have included
I Know Where I'm Going
and
Loves of a Blonde
. The paillettes of the rug gleam subtly in the light of my laptop.